All companies must do it! But bookkeeping is not only necessary because authorities wants to know what you're up to… it also helps you keep things tidy and provides good insight in to how your company is performing as well as simplifying the planning of your business, from both a tactical and strategic point of view.
Harpans Redovisning has a broad portfolio of services. These include both ordinary and customized services, but we particularly focus on providing good communication, and sound advice. We value close cooperation with you as a client.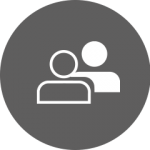 We are a cheerful team and all of us have a broad education in economics, as well as lots of experience in accounting. We have an undemanding atmosphere in the office and don't be surprised if laughter is frequently disrupting the diligent silence.